I start to write blog in English.
First topic is Aodai!!!
Do you know this word??? If you know it you know about Vietnam.
Aodai is traditional cloths in Vietnam like this one.
https://www.pinterest.jp/pin/596727019348518132
What do you think about that?
I think it is totally beautiful traditional cloths more than Japanese Kimono!!!
Thats why I came to hanoi from Japan. just kidding,,,,
What do you imagine about Vietnam???
many people think about Pho, War, Hochiminh…..
If you imagine Aodai first, you should come to Vietnam.
Until now some people wear Aodai. Mainly something celebrate event.
Aodai
Japan have Kimono.
China have China dress.
Vietnam have Aozai.
Each contrary have traditional cloths.
I think many people have seen Aozai in airport.
Vietnam airline costume is Aozai. I mean you have chance to see Aozai in each airport. Of course, in case of airport have Vietnam airline.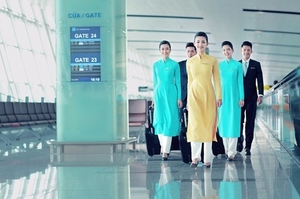 https://www.viet-jo.com/news/tourism/150708015121.html
What is attractive point of Aozai
If someone wear Aozai, their attractive level increases more than 20%….no 50%!!!!! 
Yes!!! Aozai is magic cloths!!!!
You can see and you feel how attractive Aozai is!!!!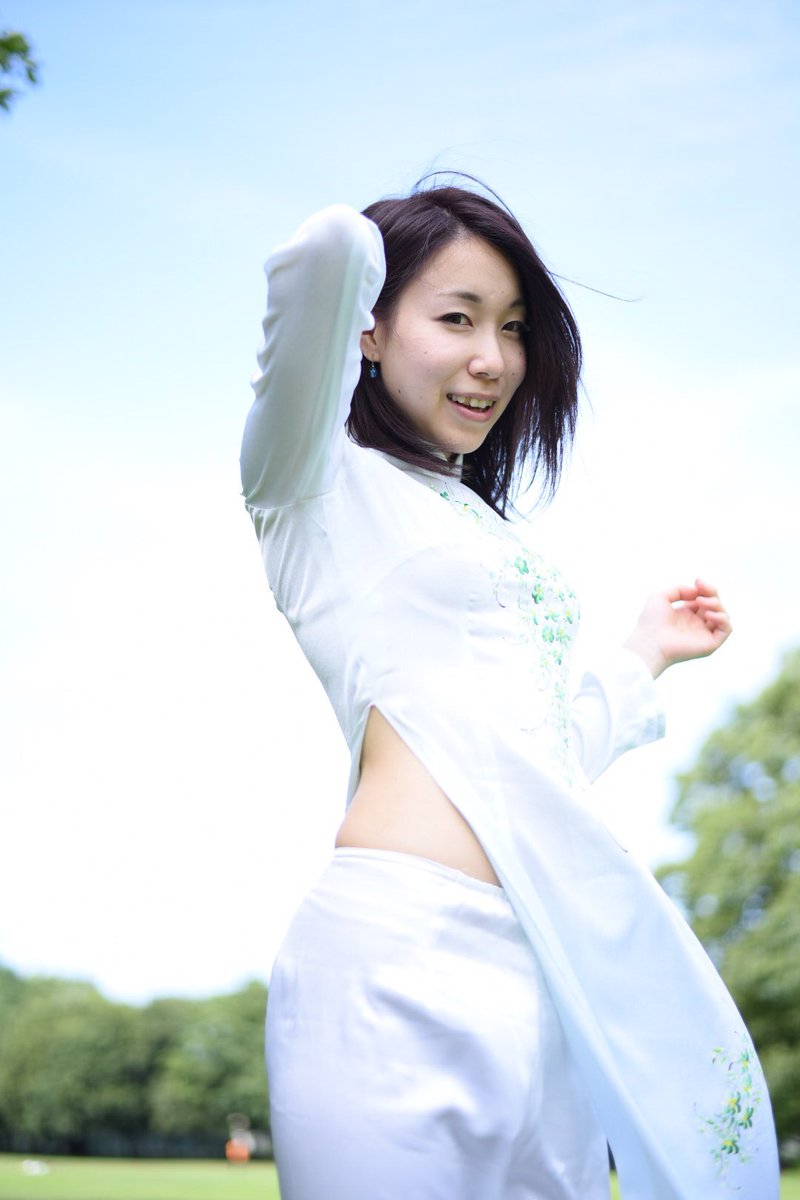 https://twitter.com/airmaker/status/752076750843023360
OK, get back to topic.
10 years ago, Vietnamese school costume is Aozai. but now people wear Aozai is getting decrease.
In this situation, Vietnam government want to keep habit to wear Aozai.
VIETJOベトナムニュース
 ホーチミン市人民委員会はこのほど、同市の女性公務員及び女子生徒、女子大学生に対してアオザイの着用を奨励する日を1週間に…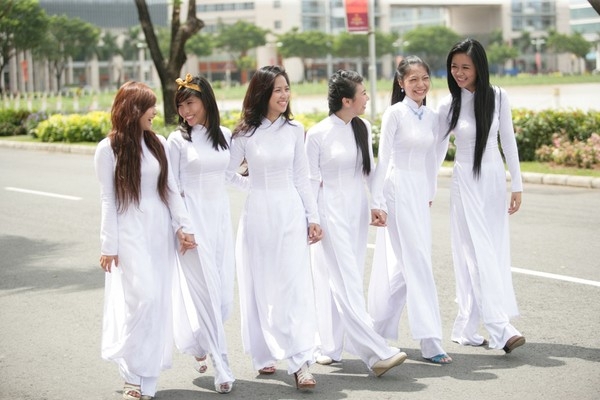 In Hochiminh city, Student wear Aozai on monday. This is great policy. but i think it is bother for student. If you wanna see Aozai you should stay on monday in Hochiminh.
Modern Aodai
Every country getting lost beautiful culture instead of developing……
Aodai is going same way??? 
Meanwhile, Aodai is changing new cloths, modern Aodai.
Normal Aodai is pants style but Modern Aodai is colourful cloths and skirt type.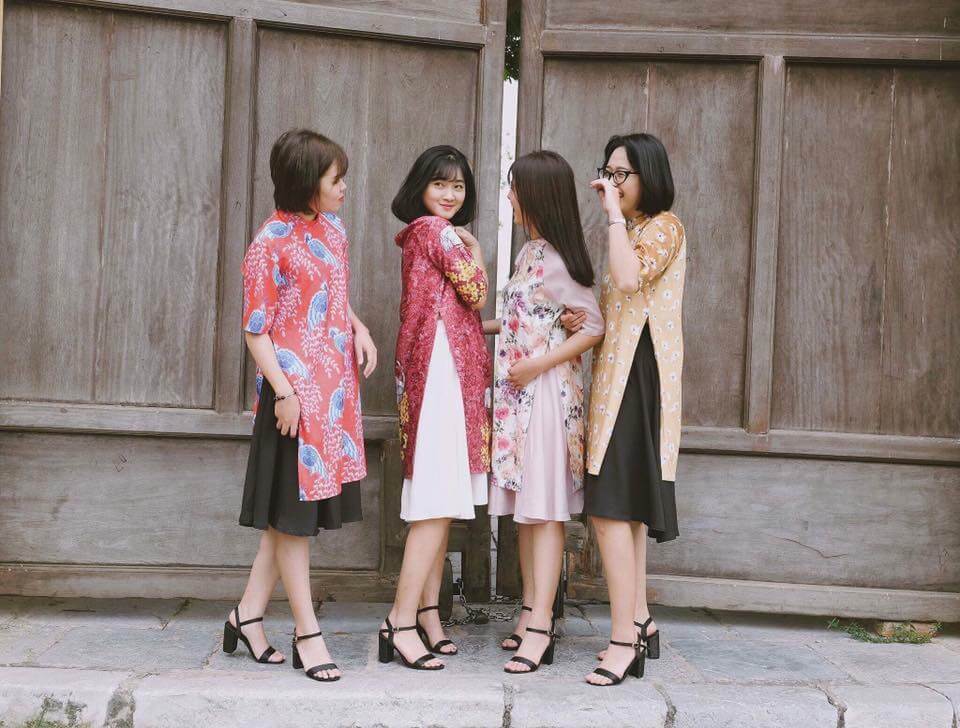 https://www.tnkjapan.com/blog/2017/01/09/%E3%80%90%E6%AC%A1%E3%81%AF%E3%81%93%E3%82%8C%E3%81%8C%E3%81%8F%E3%82%8B%EF%BC%81%E3%80%91%E6%9C%80%E5%85%88%E7%AB%AF%E3%83%99%E3%83%88%E3%83%8A%E3%83%A0%E3%82%A2%E3%82%AA%E3%82%B6%E3%82%A4%E3%82%92/
http://eat-play-learn-saigon.com/2017/12/19/%E3%82%AB%E3%82%B8%E3%83%A5%E3%82%A2%E3%83%AB%E3%82%A2%E3%82%AA%E3%82%B6%E3%82%A4%E3%81%8C%E4%BB%8A%E3%83%99%E3%83%88%E3%83%8A%E3%83%A0%E4%BA%BA%E5%A5%B3%E5%AD%90%E3%81%AE%E9%96%93%E3%81%A7%E3%83%96/
For travellers, Aodai is famous for souvenir. There are many modern aodai shop in Hochiminh and Hanoi.
How about new idea to buy modern Aodai for souvenir???